NEWLY UPDATED!
Tube Fittings & Adapters Catalog
Our newly updated Tube Fittings & Adapters catalog makes it easier than ever to find the parts that you need.
The catalog is organized by shape so you can find exactly what you're looking for. We've broken it down into straights, elbows, tees, crosses, caps and plugs!
68 pages of detailed product information and dimensional drawings for NPT, JIC & O-RING BOSS fittings.
Product index for quick lookup by series
Click here to view an interactive flipbook catalog. Fill out the form to receive a physical copy and/or PDF download of the Tube Fittings & Adapters catalog.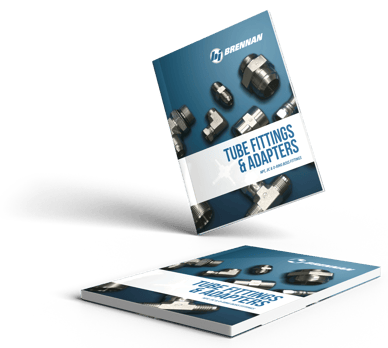 Don't forget to check out our Essential Tube Fittings Content page!