4 Considerations for Safe Hydraulic System Maintenance
Hydraulic system maintenance is critical to the service life of equipment and the safety of personnel. It's imperative that maintenance technicians comply with necessary safety precautions.
Download our FREE white paper, to learn about:
The importance of hydraulic system maintenance
Preventative maintenance
Corrective maintenance
Lockout & tagout safety procedures
Proper component selection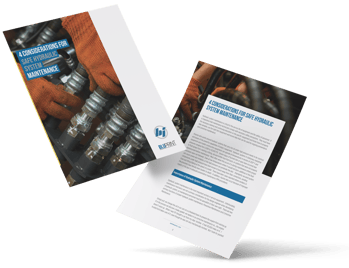 Don't forget to check out our Fittings 101 Series!