Advantages of Forged Fittings
The structural integrity of the forging process provides the highest strength possible to a part. It produces a solid structure that is free of internal defects which can reduce the durability and strength of the metal. The forging process provides the highest strength to weight ratio of any metal forming process. Forged fittings are the best choice for critical applications that require high pressure, high temperature, exceptional wear resistance and internal toughness.
Download our FREE white paper to learn about:
Metals used in the manufacturing of fittings

The best methods for manufacturing steel fittings

Forged vs brazed fittings

And more...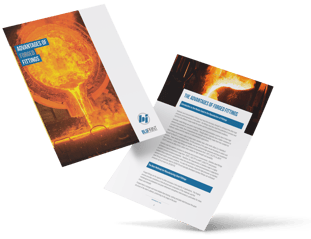 Don't forget to check out our Fittings 101 Series!